If you are a new parent and need additional help, below you will find many resources and organizations to assist your family with housing, food, clothing, legal, medical care, supplies (diapers) and even parenting. Blessings to you and your family!
Please download and print a pdf copy of our FREE RESOURCES seen below.
FREE RESOURCES in Southwest Washington
GENERAL INFORMATION HELP
211 info Free, Live, Confidential! The easiest way to connect with nonprofit and public services. Need help with paying energy bills, housing or rent assistance, employment, food, health care?
• Dial 211 toll free to speak with a resource specialist.
• Visit www.211info.org to search thousands of services.
• Text your zip code to 898211 for quick resources.
• Email help@211info.org for guidance and information.
Nurse-Family Partnership – Helping New Parents Succeed Clark County Public Resources
Council for the Homeless www.councilforthehomeless.org Clark County resources for help with shelter, food, clothing, transportation, health care, employment and more!
Homelessness During the Pandemic. What to Do and How to Help.
An Inclusive Infographic on Homelessness in America
Local Resources and Ways the Community Can Help
State and Federal Support Programs
CAR SEAT HELP
Babies in Need Newborn-size car seats are available at the birth center when you and baby are discharged. Free Car Seats in All 50 US States (2020): The Ultimate Guide. For car seats for over 22 pounds. You'll find resources for low-income families, laws in all 50 states, places to get car seat help, information on different car seats available in the market, and helpful reviews.
Has your child outgrown a car seat? Families can exchange their old car seat for a new one for $20 through www.safekids.org. Just do four "lessons" online, then email the child's weight, height, age, and name to Weston Perkins-Clark (Weston.Perkins-Clark@gmr.net) and he will let you know when you can pick up your new car seat.
HOUSING HELP
Housing Hotline M-F 9-5, Sat. & Sun. 11-2. 360-695-9677
SafeChoice Domestic Violence Shelter 360-695-0501. 24 hour hotline: 1-800-695-0167
Open House Ministries Shelter for women with children and parents with children. www.sheltered.org 900 W 12th Street, Vancouver 98660 360-737-0300
FOOD HELP
FISH – Friends In Service to Humanity M-F 10-noon & 12:30-2:45; 1
st & 3rd Sats. 10-noon. 906 Harney St., Vancouver, 98660 360-695-4903 www.fishvancouver.org info@fishvancouver.org
• We provide emergency nutritionally balanced food and clothing, free, to anyone declaring their need.
• If you need baby food as your baby grows, come see us!
FISH of Orchards M-W-Th-F 10-12 and 12:30-2:30 pm; Tues. 10:30-12 am and 12:30-2:30 pm. 6012 NE 110th Ave. Vancouver 98662. 360-256-2440.
• We provide emergency food and clothing, free, to anyone declaring their need.
Battle Ground Adventist Community Services, 11117 NE 189th St, Suite 100, Battle Ground, WA. Tuesday 1:00-5:30, Thursday 10-4. A food bank, clothing closet and diaper pantry serving low-income residents of North Clark County WA. Food box clients who live within our service area are eligible for 48 diapers, per diapered child, per month when coming for their monthly food box. The child must reside with the client on a permanent basis. Doors are locked 15 minutes before closing time. Please bring proof of address to each visit.
CLOTHING HELP
Once Upon a Child, 11505 NE 4th Plain Road D3, Vancouver 98662 360-253-7742 www.onceuponachildvancouverwa.com Baby and children's clothes (up to size 18), equipment, furniture and toys. New and gently used, good prices!
Denim & Frills 628 NE 81st St. #A, Vancouver 98665 360-571-9014 www.denimandfrills.com Baby and children's clothes (up to size 18), equipment, furniture and toys. New and gently used, good prices!
God's Closet FREE clothes once a quarter. 9711 NE St. Johns Rd, Vancouver 98665. 360-696-2511. www.godscloset.com. FREE SHOP DAYS take place 4 times a year – usually in the first week of Feb, May,
Aug and Nov from 9-1.
Happy Babies of Southwest WA is a Facebook group with 3000 local moms who trade, buy, sell and often give away baby clothing, diapers, bottles and equipment. It is a great resource for local moms. You need to sign up to be a member in order to use the page.
DIAPERS – When available
Adventist Community Services for north county residents, 11117 NE 189th St, Suite 100, Battle Ground, WA 98604. On lower level of Centerpoint building. Tuesday 1-5:30, Thurs. 10-4
Birthright, 214 E 17th St, Vancouver, WA 98663 360-694-8156 St. Vincent de Paul 2456 NE Stapleton Rd, Vancouver, WA 98661 360-694-5388
Share/Council for the Homeless, 2306 NE Andresen Rd, Vancouver, WA 98661 360-699-5106, 2500 Main St, Vancouver, WA 98660 360-993-9561
Friends of the Carpenter, 1600 W 20th St, Vancouver, WA 98660 360-750-4752
FINANCIAL HELP
FinancialAssistanceForSingleMothers. This site helps financially struggling single mothers with finding grants and government assistance programs.
LEGAL HELP
CLEAR, Free legal help in certain non-criminal matters for low-income people in WA state. Toll free 1-888-201-1014. Seniors toll free 1-888-387-7111. Weekdays 9:15 am to 12:15 pm.
MEDICAL AND HEALTH CARE
Drugs, Drinking and Breastfeeding. which drugs to use with caution, which to avoid completely, the effects of certain drugs on infant health and helpful breastfeeding plans.
Free Clinic of SW Washington North of Fourth Plain near main post office.
• Services Medical, children's immunizations, sports physicals, screenings, medication help. By appointment only for dental and vision care.
• Urgent Care Clinics M-W-F mornings at 8:30. Tu-Th evenings at 5:30. Walk-in only, no appointments.
• Cost All services are performed by volunteers to patients who are uninsured and low-income.
• More Information www.freeclinics.org Phone: 360-313-1390. 4100 Plomondon Street, Vancouver, WA 98661
PeaceHealth Southwest Medical Center Family Birth Center Classes & support groups: 360-514-2229
• Mothers Share: Mondays 10 – 11:30 am
• Mommies & Movers: Fridays 10-11:30 am
• Breastfeeding Support: Thursdays 9:30-11 am
Legacy Salmon Creek Medical Center Family Referral Center 360-487-5498
Sea Mar Maternity Support Services Multiple locations to serve you in Clark County: Vancouver, Washougal and Battle Ground. https://www.seamar.org/mss-infant-case.html
• Help with access to medical care and prenatal care, and communication with your doctor
• Breastfeeding advice and support
• Education groups
• Registered Dietician can help with dietary changes and advice
• Support and guidance in the care of new infant and family from the time baby is 2-3 months old through his or her first birthday. Those who qualify f or Washington Apple Health (Medicaid insurance) and have aProvider One Service Card qualify for MSS services.
• Many more services available
Baby Bottle Tooth Decay Learn how to protect your baby.
Free and Low-Cost Health Care – in Clark County (in English)
Atención médica gratuita o de bajo costo – en el Condado de Clark (en Espanol)
Access to Baby and Child Dentistry – ABCD offers preventive dental care for children birth through 5 years who have Washington Apple Health (Medicaid) insurance. ABCD can help you find a child-friendly dentist and encourages the first dental visit by age 1. Questions? Call 564-397-7371 anna.cruz@clark.wa.gov (Hablo Español)
Arcora Dentist Finder Dentists for insured, uninsured or state-insured families via text, phone call or email.
Transportation covered by Medicaid for medical and dental appointments.
PARENTING HELP AND EDUCATION
Car Seat Class & Clinic Third Saturday each month at PeaceHealth SW Medical Center (92nd Ave. entrance) Bring your car seat and get hands-on installation education and safety tips from certified volunteers.
• Register from 7:30 to 8:45 am. Class begins at 9:00 am. You must attend class before the clinic.
• Class is in the Health Education Center, 9 to 10 am. Clinic is in the parking garage, 10 am to 2 pm.
• Nationally, most car seats are being used improperly and won't protect a baby. Is yours one of them?
Car Seats, clinics, safety workshops, questions: Kanessa.Thompson@AMR.net 360-608-4136. 409 NE 76th Street, Vancouver, WA 98666. www.safekids.org/coalition/safe-kids-clark-county-wa.
Baby Blues Connection Help for mothers and fathers with depression, anxiety and stress related to becoming new parents.
• 24-hour information/message line serving Vancouver and Portland. 1-800-557-8375 toll free.
• www.babybluesconnection.org and info@babybluesconnection.org
• Facilitated peer-to-peer support groups: You are NOT ALONE! Also mother support groups and father support groups.
• Partner Support: for family members who want to support someone coping with postpartum depression.
• Free information packets include coping strategies, reading lists, listings of medical, counseling and other care services.
La Leche League of Vancouver Breastfeeding help and support.
Leaders: Kim (360) 213-5109 (text/talk) and Katie (360) 887-6960 (talk)
Leaders provide support and information to families from pregnancy through weaning. All breastfeeding, chestfeeding, and expectant parents are welcome to attend our meetings on the second Sunday of each month, 2:30 to 4:00 p.m. Babies and toddlers are always welcome. Please call or email one of our Leaders for additional breastfeeding help or information.
Location: 3205 NE 78th Street, Suite 100, Vancouver, WA 98665 (In the Garden Park Plaza)
Email: LLLofVancouver@gmail.com. Facebook Page: La Leche League of Vancouver, WA . Website: http://lllwa.org/groups/la-leche-league-of-vancouver/

EOCF Educational Opportunities for Children and Families
• Quality Preschool and Childcare – free to eligible families. Birth to 5 years, full and part time. Home-based or center-based at many locations. 360-567-2720 or www.eocfwa.org
• Prenatal services.
• Child development screenings and referrals for children with possible developmental delays. Birth to 3 years. 360-896-9912, ext. 463.
• Parent-Child Assistance Program (PCAP) Community Services Northwest
Office: 360-771-7902 | Fax: (360)694-5372 – For women currently
pregnant or up to 6 months post-partum (when they enroll) who used drugs and/or alcohol during their pregnancy. Women & babies stay in the program for three years. www.depts.washington.edu/pcapuw
• ESIT/Early Support for Infants & Toddlers – for families with special-needs children up to 3 years. 2500 NE 65th Ave, Vancouver, WA 98661. Michelle Steele, Secretary/Intake Coordinator, ESIT@esd112.org 360-750-7507
ESD112 1-2-3 Learn and Grow Groups
1-2-3 Grow & Learn Groups are drop-in programs for families with children from birth to 5 years old. Talk with your neighborhood elementary school for information and locations of upcoming classes near you. Vancouver groups begin in September and run through June. No registration is required. https://www.esd112.org/ece/1-2-3-grow-and-learn/#details At Learn & Grow groups you will:
• Help your child learn – with focused parent-child time
• Help your child socialize – meet other families
• Help your child grow – with school readiness activities and snacks
• Have fun and play with your child
Libraries Nine branches in Clark County
• Hours, locations, classes and group information at www.fvrl.org or 360-906-5000.
• Weekly mother-baby groups for play and stories Also available weekly at local elementary schools.
Call Jamie Bair at 360-759-4812 or jbair@fvrl.org
• Art, science, games and groups for kids of all ages.
• Computers available for your use, and help using them.
Helpful Internet sources Information on health, development, infant care and first aid.
Computers are available at public libraries for your use.
• www.FamilyDoctor.org – American Academy of Family Physicians
• www.MayoClinic.com/health/infant-development/PR00061
• www.aap.org – American Academy of Pediatrics
• www.whattoexpect.com – information on pregnancy, infant and toddler development, and more
• www.babycenter.com – development from conception on, calendar tracker, more
• www.thebump.com/– pregnancy week by week, child development
• Peanut – a free smart phone app that connects you with other mothers in your neighborhood
Founded Fathers LLC Join other dads and children for fun activities with your children. Learn how to be a positive role model in your family and establish strong, healthy relationships with your children.
READ WITH YOUR CHILD!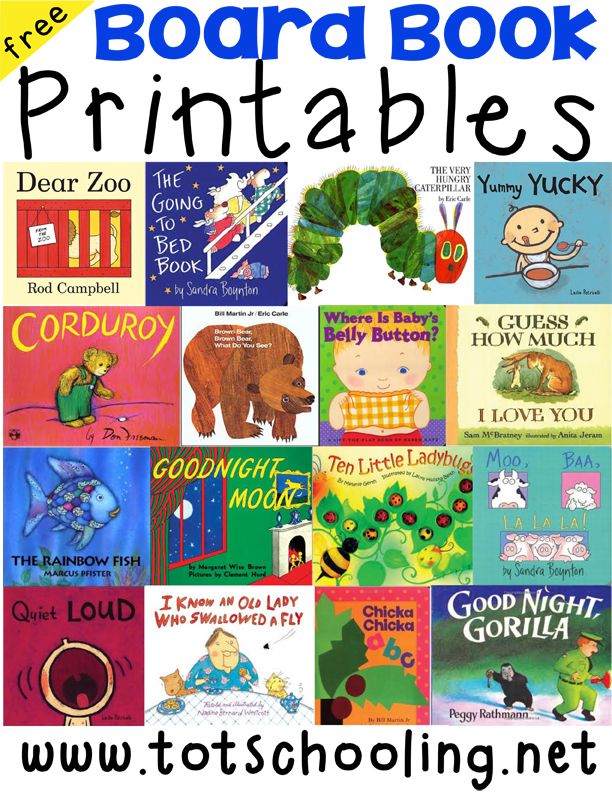 When you hold your baby close and look at a book together, your baby will hear your voice as you tell the story. If the baby isn't enjoying it right then, stop and try later. Choose baby-friendly books with bright pictures, books made of cloth or "board books" with sturdy cardboard pages that are easy to hold. Keep books at hand for baby to play with just like toys. Make reading a part of your daily care routine with your children. It is soothing and fun for babies and toddlers. Allow for repetition, over and over again, with both stories and songs. Children learn language from repeating things over and over again. Your community libraries are great resources for books and much more, including story hours! Visit http://fvrl.org/grow-reader for more tips, suggestions, and resources!
Notice: This page was last updated on May 4, 2020. In spite of our best efforts, contact information posted here may occasionally become out-of-date. As an all volunteer organization, we thank you for understanding!