Clothing, bedding and accessories needed:
In-kind donations are very much appreciated. Our volunteers and generous supporters collect, buy, knit or sew clothing, bedding and accessories. We have discovered too, that people are often happy to give you their garage sale items, when you tell them about our program. We accept new or gently-used items in Preemie and newborn sizes only. Our needs right now are: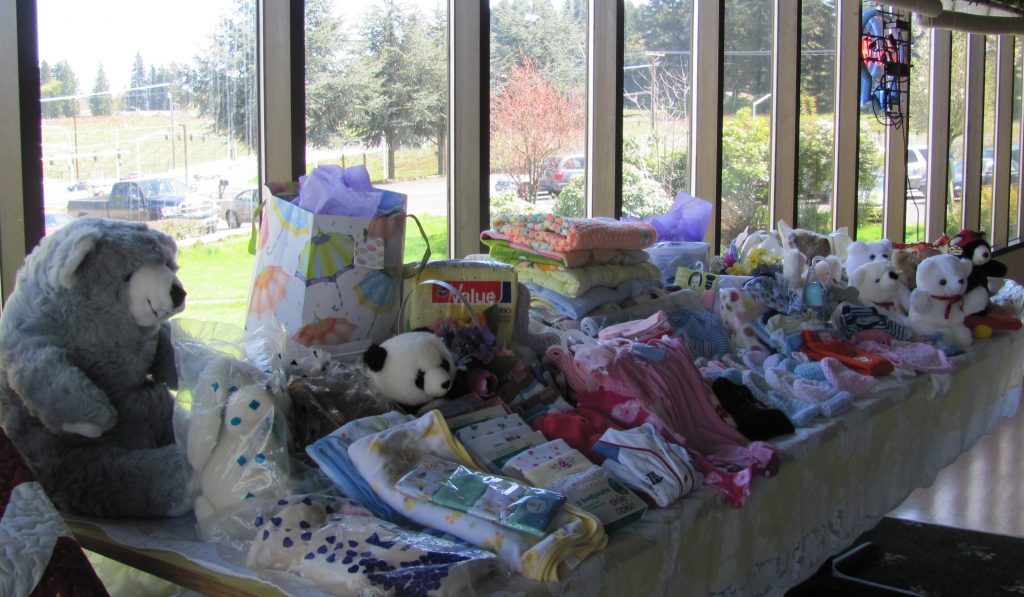 Gowns
Pajamas
Fleece sleep sacks
Onesies
Sweater/hat/booties
Burp cloths/bibs
Washcloths/towels
Diapers/wipes
Receiving blankets
Quilts
A baby board book
Cuddly toy
Baby wash/diaper cream
Extras like infant nail clippers and thermometers
MOST NEEDED:  Newborn-size gowns, pajamas and fleece sleep sacks!
NOT needed at this time: Crocheted or knit blankets. We are blessed with an abundance of these.
Equipment and furniture needed:
New infant car seats*
New or used Pac 'n Play cribs, strollers and other baby equipment/furniture. (We regret that we cannot accept used car seats.)
Also needed: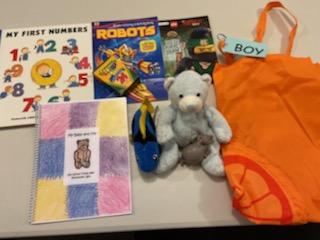 Sibling bag supplies: colorful tote bags, cuddly toys, storybooks, coloring books/crayons, and small toys.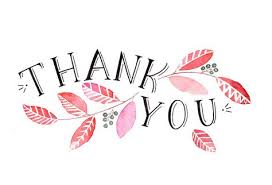 For information on Cash or Online Donations, please click here.